Missing Cabo's limonata (and Kate Beckinsale too)
It's been almost two months since I've been in Cabo San Lucas. Which means that serious withdrawal pains are setting in.
And not just because I missed
Kate Beckinsale running around Cabo in a string bikini last weekend (and getting photographed endlessly by the tabloids.)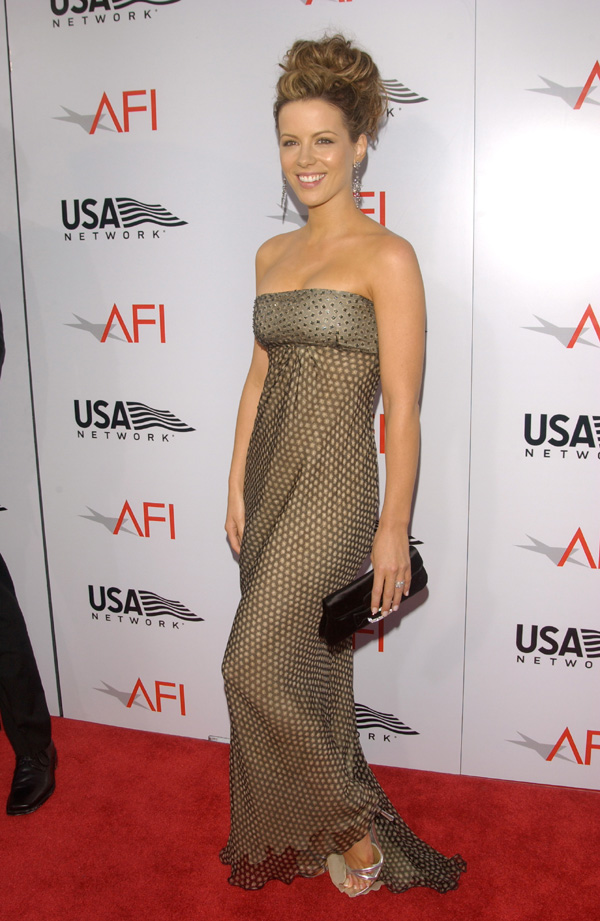 It's not even the supremely high-end golf courses with the fawning service, the crazy partying at Cabo Wabo or the genuine Mexican charms of sister town San Jose del Cabo.
No, I yearn for the local limonata.
An American couple living in Cabo recommended it to me during a dinner at the Westin Resort and throughout the rest of the trip I was slamming it like Mel Gibson at a Bar Mitzvah.
Sadly, limonata is not even an alcoholic beverage. It's a combination of lemonade and sparkling water. An elusive combination.
I've tried to find it duplicated back in the states with no success. Oh, you can buy cans of stuff called limonata in some gourmet grocery stores here. But it doesn't come close to the homemade stuff served out of pitchers in Cabo. It's like thinking you're going to watch NBA basketball and ending up seeing the Knicks.
I even made the woman try to recreate the recipe. No dice. Much disappointment.
So does anyone out there know how to make Mexican limonata? Yes, I've sunk to trolling for recipes. Who am I, Jennifer Mario?
Oh, and I'll take Kate Beckinsale's number too if you have it. In the name of Cabo research.
3 comments
Geez, could you get a bigger picture? I'll send you a copy of photoshop so you can learn to edit. I just hate to see your pearls of prose obscured by some no-name hottie. I mean, for sure, compadre, which is timeless...beauty or truth? The Mel Gibson thing was off center, but the Knicks comment...beautiful. I can't believe that the Buffalo Bills haven't asked Isaiah Thomas for pointers on how to drive a pro sports franchise into the turf. He's the only thing standing between us and abject incompetence.
2006-08-15 @ 07:50
Comment
from:
Tim McDonald
[Member]
I would have preferred the same size photo of Kate in the string.
2006-08-15 @ 07:54
Comment
from: ToddCommish [Visitor]
Kate Beckinsale is a "no-name hottie"?!?! RonMon, you need to get out more often. I suppose you haven't heard of Jessica Alba either...
2006-08-15 @ 13:43
Comment feed for this post
Comments are closed for this post.