Bring a group of 8 golfers to score a free round at Walters Golf courses, Bali Hai or Royal Links, in Las Vegas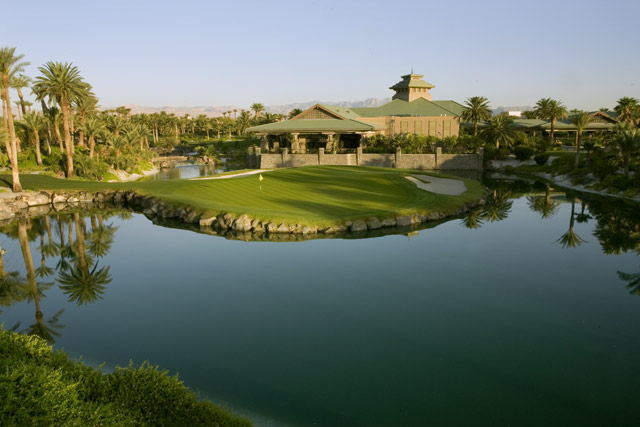 Walters Golf features some of the most creative promotions in Las Vegas. The latest is pretty good. Bring a group of eight or more golfers to play Bali Hai Golf Club or Royal Links Golf Club and your next round is free, plus your guests get $50 off their next round.
If your group books three days of golf, your round is comped every day. This offer expires Dec. 31, 2014.
Bali Hai is a tropical oasis right on Las Vegas Boulevard. The clubhouse impressively looks transplanted from the South Pacific with its tropical fish tank, Balinese decor, the Cili Restaurant & Bar overlooking a blue lagoon and a golf shop annually recognized among the top 100 in the country.
The course, designed by Lee Schmidt and Brian Curley in 2000, is a visual delight, showcasing more than seven acres of water, 2,500 towering palms and 100,000 acres of tropical plants and flowers, all offset by white Augusta sand and black volcanic outcroppings.
Royal Links could not be more different than Bali Hai. Royal Links features replica holes from British Open venues. Blind shots, pot bunkers and firm conditions attempt to enhance the British Open feel. The castle-style clubhouse is a great spot for a post-round beer.
For more information, visit WaltersGolf.com.
Feedback awaiting moderation
This post has 1 feedback awaiting moderation...
Comment feed for this post
Leave a comment