Golf: a welcome break from Super Tuesday
Turn on the TV these days, read the blogs, and it's all Super Tuesday, all the time.
Hillary cried! McCain shouted! Emotions are running high! I for one am sick of it already. So I hereby propose a break from politics. I say we cut out early and go golfing.
That's right all you citizens of the 24 states voting today, after you've punched your chad (completely through the ballot, please!), or touched your screen, or however it is that you fulfill your civic duty, head down to your local course and take out any rancorous partisan aggressions on a Titleist.
Of course, as I'm never one to practice what I preach, I myself will neither vote today nor golf. For one thing, I'm in North Carolina and our primaries don't take place until the highly irrelevant date of May 6. Talk about disenfranchised! Second, although one of my girlfriends invited me to play this very morning, I had to respectfully decline. My sciatica's been acting up. God I feel like such an old lady!
So do it for me. Do it for your country. Do it for your handicap. Whoever you are?just do it.
Paid for by the Committee to Take the Day Off and Play Golf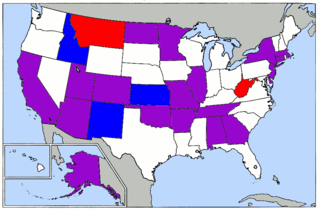 1 comment
Comment
from: BJ [Visitor]
Jennifer:
Core strengthening = no sciatica problems; it works. Try Pilates.
02/06/08 @ 14:19
Comment feed for this post
Leave a comment