Saturday, February 2nd is 2nd "Nike SUMO Saturday"
Last year, I related rather disturbing story about my first encounter with the then-new SQ SUMO2 driver. That was the big square-headed, loud-as-a-car-wreck driver just released by Nike.
That blog announced the 2007 "Nike SUMO Saturday."
In case you missed that event, Nike has proclaimed tomorrow, February 2, 2008, to be the second "SUMO Saturday." It's your chance to hit the new versions of the SQ SUMO and SUMO2 – models of which have already won events on the PGA Tour this year (K.J. Choi, Tiger).
The buzz is that the new breed features all the distance with less of the clatter.
In honor of tomorrow's nation-wide event, I'm including a picture of some of my rikishi (i.e., sumo wrestler) buddies and me golfing.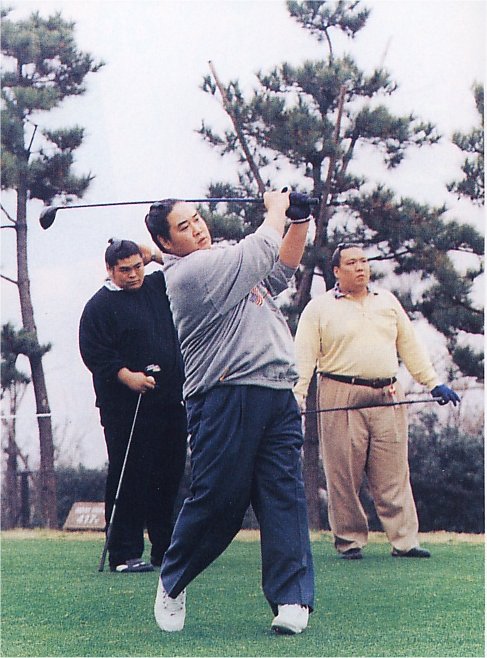 I bet these guys hit the ball a long way….
No feedback yet
Comment feed for this post
Leave a comment