2012 Gift Guide to Golf Gadgets, Gizmos, and Gee-gaws
Last time, we ran down the hottest holiday golf apparel. But what if the golfers on your list crave something besides unrivaled sartorial splendor? For golfers who dream of gadgets, toys, and accessories, we offer for your consideration the following highlights from 2012.
Club Glove Caddy Towel
Let's start with something that is not only practical, but essential on the course: a good towel. Each Club Glove Caddy Towel ($20) is woven from 5 million yard of microfiber strands and can hold 300 percent of its body weight in water. The textured microfiber surface is tough enough to remove mud from your clubs, but also gentle enough to clean eyeglasses. The towels come in a veritable rainbow of colors, and the small pocket-sized ball towel that comes with each larger towel is extremely handy on the greens. These are the number-one towel on Tour for a reason.
Golf bags for both kinds of carts
Does the golfer on your list prefer to walk with a pushcart or ride on a motorized cart? Either way, we've located the best golf bag of 2012 for these two modes of transport. The Ogio Cirrus ($205) is organized well for push/pull carts, and is ultra-light. The Sun Mountain C-130 ($215) is ideal for motorized carts, and is about as spacious as a golf bag can be. Of course, either one will work in both situations, with a little adjustment, and both companies also offer their own versions of cart-specific bags. If you're planning on giving the gift of a golf bag, between these two top-notch makers, you're sure to find just the right one.
Pinnacle Bling golf balls
Colored golf balls are making a comeback, and the new Pinnacle Bling ($20) balls expand the palette from the typical day-glow yellow to orange, lilac, and rose. Under certain conditions, these various colors are easier to see in the air and find in the rough than white balls (but not autumn, when the yellow and orange balls look like fallen leaves).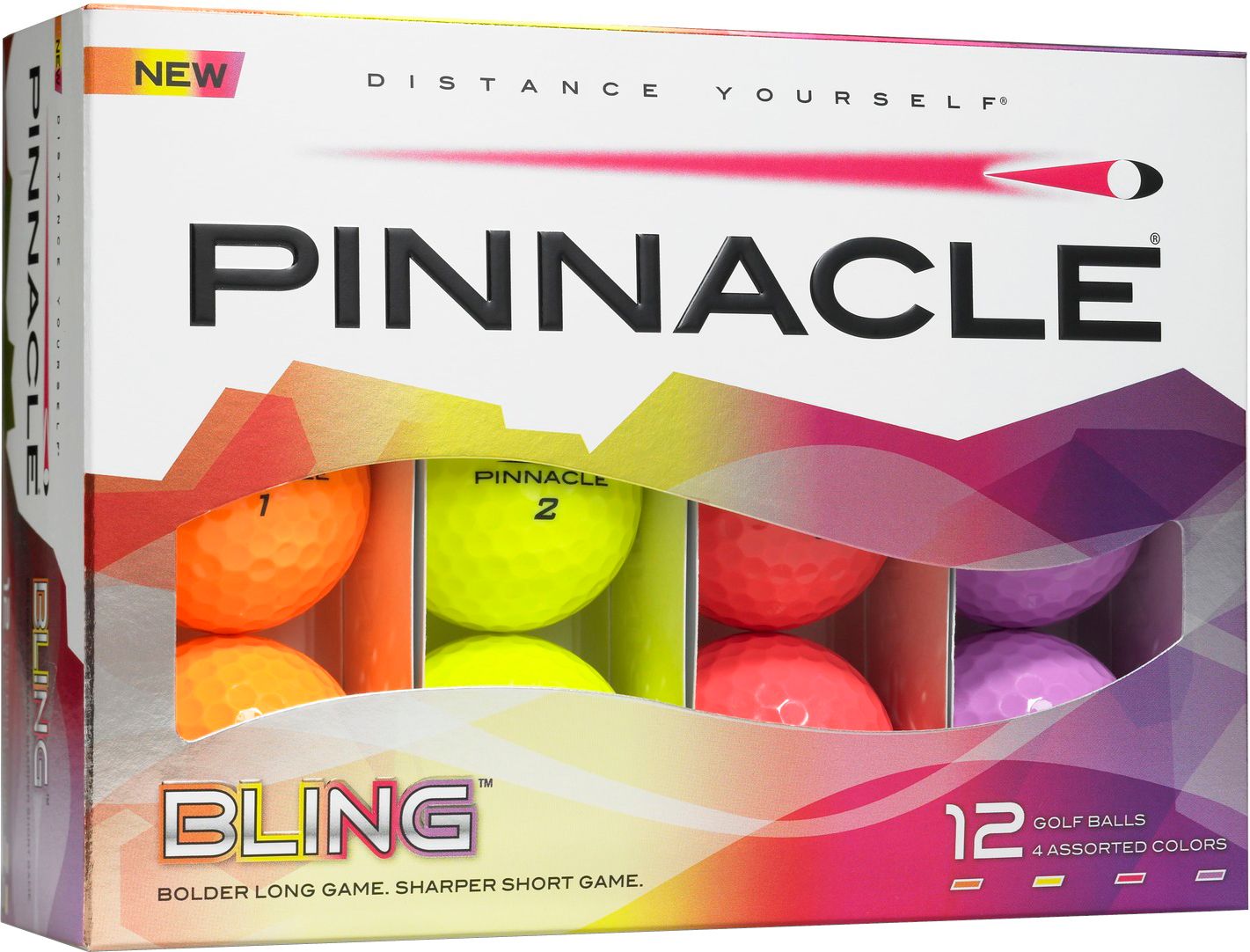 Lamkin Gripes
The grip is your only connection to the club, but too many players let them get slick and glassy. New grips are always a good idea, but if you keep your current grips clean, you can avoid re-gripping for a while. Lamkin recently introduced Gripes – grip-cleaning wipes – which are ideal for getting the oil, sweat and dirt off your grips ($6 for 15 wipes). After a good wipe-down with Gripes, your grips will feel almost as tacky as when they were new. Great stocking stuffers!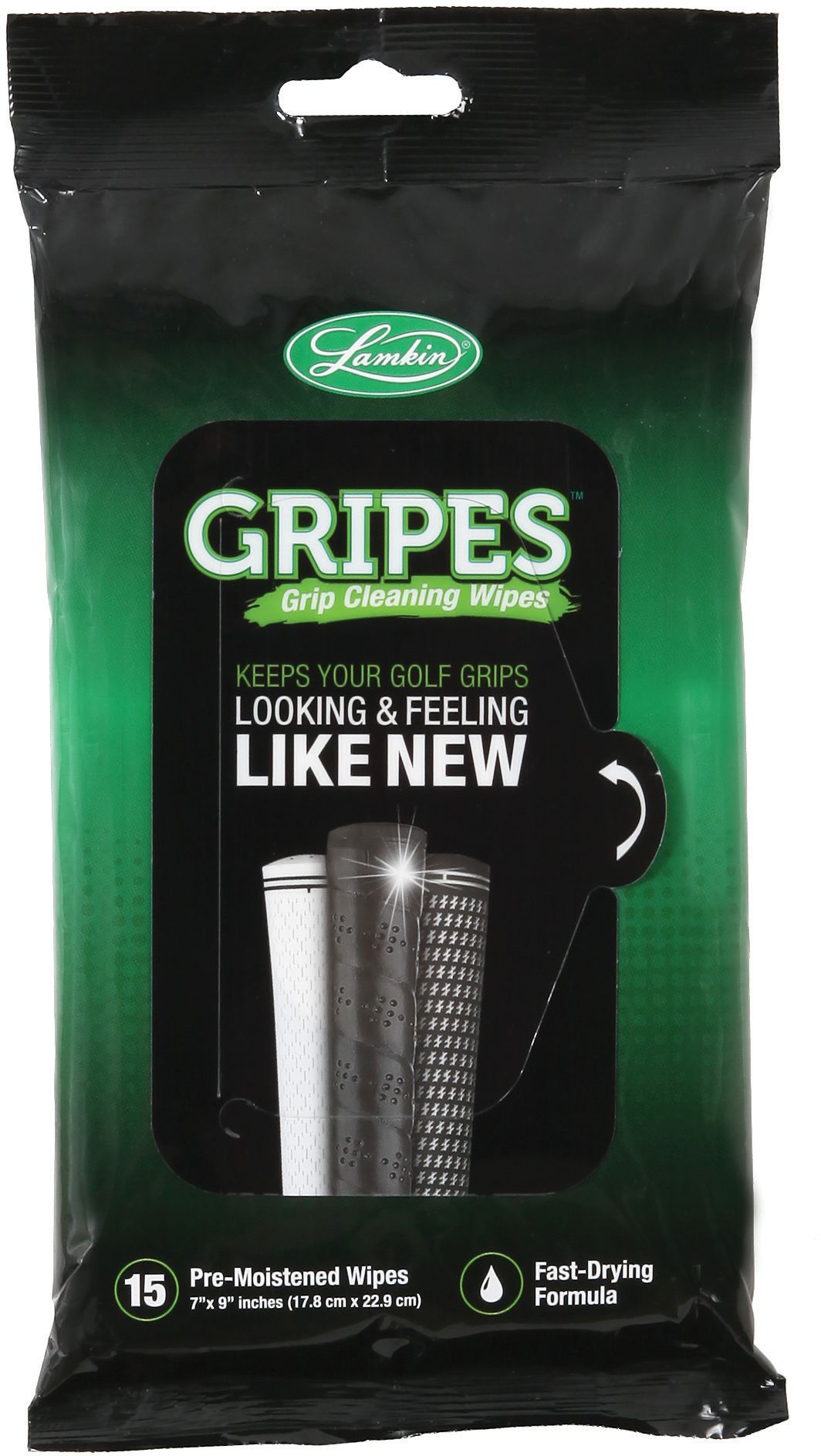 For cigar aficionados
Some days, when my swing isn't behaving, I'll reflect for a moment and remind myself to be grateful for a sport in which, while I'm playing, I can enjoy a cold adult beverage and perhaps even a nice cigar. If the golfer on your list happens to be a cigar aficionado, how about getting him or her a subscription to Cigar Aficionado magazine? Not only does this slick, first-class publication contain everything you need to know about fine smokes, it also features lots of golf-related articles. Ernie Els graced the cover of the most recent issue, which also had lengthy pieces on Herb Kohler and golf in the Caribbean.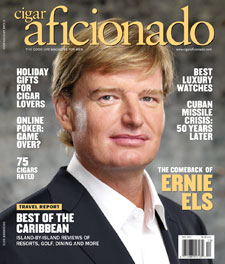 SKLZ Training Gear
Give your favorite golfer the gift of fitness. SKLZ has introduced some great golf-specific equipment, including the inflatable TRAINERball and the TRAINERmat ($30 each), which both have dozens of strengthening and flexibility exercises printed right on them.
SwingTIP
If the golfer on your list is into high-tech swing analysis and has an iPhone, SwingTIP ($129) is a slick gizmo that clips onto the shaft of your club and sends swing info to your phone through the SwingTIP app. It's like having a launch monitor with you wherever you go!
Customized Cleveland 588 RTX wedges
Treat your favorite golfer to better scores with some Cleveland 588 RTX wedges ($119). These wedges boast the Tour-proven feel of the company's popular 588 line along with 16% larger grooves and the all-new Rotex face-milling pattern. These arced micro-grooves impart noticeable spin and control – I don't think I've ever hit softer-landing bunker shots as I do with the 588 RTX. As an added bonus, you can get your favorite golfer's name engraved right on the hosel for just $9 extra.
A cask of Glenglassaugh Highland Single-Malt Scotch Whisky
If you want to give a gift that will go down in family lore for generations to come, consider a cask of Highland Single-Malt Glenglassaugh Scotch. This critically acclaimed small highland distiller offers individuals the chance to purchase their own personalized casks, ranging from 50 to 500 liters in size. You can be there for filling and visit whenever you want, and when it comes time to bottle (no less than 3 years but usually 5-10 years from now), you get to choose your own label and even help fill the bottles if you wish. Of course, if you don't want to commit a decade to your gift, a bottle or two of Glenglassaugh's liquid gold would, I'm sure, certainly be appreciated.
From us and ours to you and yours, Happy Holidays, and may the coming New Year bring you a bounty of peace and eagles!
No feedback yet
Comment feed for this post
Leave a comment