Enjoy Jakarta: Finn win on European PGA Tour...Hello, Mikko!
If the Enjoy Jakarta Astro Indonesia Open

is not my favorite golf tournament name, please tell me what is! All right, I'll "Enjoy Jakarta," but please tell me what the name of the Jetson's Dog is doing in the title!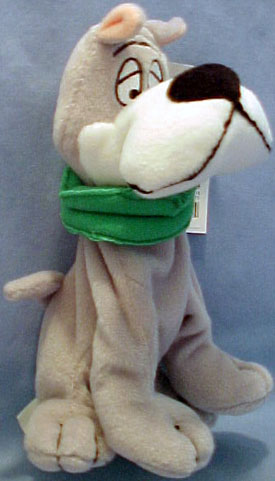 No matter. Mikko Ilonen stole the title from Frankie Minoza with solid if unspectacular play. A hole-72 bogie made it closer than it appeared.

Aussie rook Andrew Tampion was tied with Ilonen on the ultimate fairway, but made bogie with to fall into a two-place tie. Kind of like Morgan Pressel in Hawaii, Tampion will be pissed for tossing away a literal shot at the hardware, but certainly in the right frame of mind for another run at a title in a few weeks. In the meantime, another matter supercedes…the first Finn to Winn on the Euro Tour.
NE (Northern Europe) has had a Dane (Thomas Bjorn) and a Swede (Niclas Fasth) win titles before, as well as an up-and-comer in Marius Thorp (Norway) for the next generation. Finnally (I mean, finally), a Finn to set the world's balance point right. Calling Estonia, Latvia, Lithuania…you're next!

No feedback yet
Comment feed for this post
Leave a comment