Cross Golf USA: A fine line of apparel
It might have been the moment when I stepped to the tee of a district golf association fundraising event and the chorus rang out: "Hey, Poulter…Ian Poulter!" Well, I striped one down the middle and too a step back, feeling more than just a bit like the slim Englishman. Was it the hair? The Twitter addiction? The blade-style sun glasses? Nope, nope and nope. It was the outfit, a sweet white shirt, form-fitting with zipper instead of buttons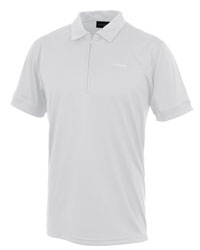 and a fine pair of checkered and striped pants, in the carbon tartan pattern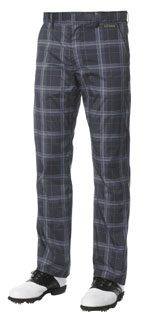 . Now, I'm not going to give Cross Golf all the credit for the -14 that we shot that day; after all, there WERE three other guys on the team. I will, however, give my apparel the credit for the whiplash effect suffered by numerous golfers that day, as they whipped their heads around to see what I was wearing. I'm in pretty nice shape for a mid-40s guy, don't you know, but it wasn't my physique that caused that reaction, so …
Thank you, Cross Golf!
Cross Golf's apparel lines are made of substantially lightweight fibers, giving the sensation of clothing that floats around you, rather than hanging on and weighing you down. Be sure to tailor the clothing to your build and you'll receive the enhancement of clothes that do fit like a glove. While there are moments when the baggy look feels right, golf isn't one of them. Cross Golf's shirts and pants are snug in all the right ways and places. Cross Golf has three unique lines for men: Flavour, Edge and Pure. The company also makes apparel for women, as well as outerwear to protect against the elements.
The Pure Pro outerwear suit that I've had the pleasure to demo doesn't simply protect against Mother Nature's fury; it moves and flexes with you. One of the complaints against traditional waterproof suits is rigidity. That's an issue you won't raise with the Cross Golf jacket and pants.
Last January, the Buffalo Olmsted Parks organization held the first Snow Golf championship in western New York. Despite the non-appearance of the mowers, errr, snow mobiles (that were supposed to pack down the fairways), my partner and I braved the blinding reflection of sun off snow and the chilly temperatures to tie for first place. A three-hole playoff resolved nothing. We'll be back again in 2012, with a vengeance. I can promise you that, come Winter Carnival time in Delaware Park (one of the Olmsted Parks) I'll be back to help claim the title outright. I like our chances to win and I love my chances in my Cross Golf weather jacket and pants. If I can complement it with some of Cross Golf's Technical Underwear, I'll lap the field!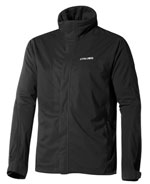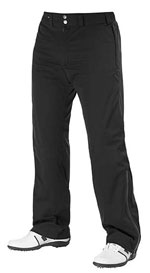 No feedback yet
Comment feed for this post
Leave a comment