Two Shirts I'm Dying To Try: Antigua & Tommy Hilfiger
Wouldn't you know that Antigua and Tommy Hilfiger would debut new shirts as the snow settled down a second time across the Niagara Frontier? Wouldn't you know that a writer buddy would text from Belleair Country Club in Clearwater,Florida,


with tales of two Donald Ross courses on a day inflexibly benched in the mid-70s, coated with sunshine? Stinks to be me!
I will tell you about these sergeants, however. I'll def be sporting them in the domes around these parts, all winter long, until I can break them out for some Spring golf in the region. The Tommy Hilfiger shirts come in two styles: TH Tech and TH Comfort Tech.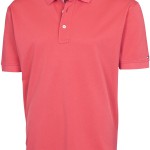 The former are principally a polyester, wicking affair, with attention given to antimicrobial elimination of odor. The latter focus on … you guessed it: comfort. Cotton is spun into the poly for a more traditional, softer feel (versus the sleek-like-a-speedboat sensation that the TH Tech affords.)
The Antigua shirts, born of the hot and dry climate of Arizona, project a shimmery feel that one might associate with the sand and scrub. Desert Dry, in fact, is the name of the Antigua product lines for 2012.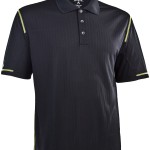 Divided into Desert Dry and Desert Dry Lite, both sub-lines float above the skin without weighing you down as you swing.
No feedback yet
Comment feed for this post
Leave a comment