Lighten Up with Sun Mountain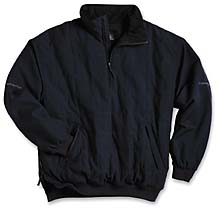 MISSOULA, Mont.- Sun Mountain raises the bar once again with their new Superlight 2.5 and Superlight 3.5 weighing in at the slight 2.5 pounds and 3.5 pounds, respectively. True to Sun Mountain's heritage these are not just some lightweight sack that holds clubs, the Superlight line of bags are fully featured golf bags that not only have the essential top and bottom but also boast the patented roller-bottom stand mechanism, dual straps, graphite shaft protection, clothing pockets, ball pockets, and hip pads. The Superlight 3.5 will begin shipping mid-October 2001 with suggested retail prices of $146 and the Superlight 2.5 is slated to ship in November at $138.
For the retailer nearest you, call 1-800-227-9224 or visit www.sunmountain.com.
The Superlight 2.5 is lightest full-featured golf bag on the market. Features include a full-sized 9 1/2" top with graphite shaft protection, patented roller-bottom stand with composite fiberglass legs, Sun Mountain's exclusive Dual X-Strap, and 4 pockets including a valuables pocket, ball pockets and clothing pocket.
"To get a full featured golf bag down to this weight requires rethinking every detail," explained Sun Mountain founder Rick Reimers. "Every single ounce matters when the entire bag weighs only 40 ounces. The top, the base, the fabric, the zippers, the legs, every component had to be retooled to find the lightest, yet durable, materials on the planet. Our mission was to sacrifice nothing but weight, and we accomplished it! It's the equivalent of taking 4 irons out of your bag."
Superlight 3.5 is built on the same premise as the 2.5 - sacrifice nothing but weight - with additional storage and comfort features. Superlight 3.5 has a 9 1/2" top with graphite shaft protection, two full-length club dividers, a top mounted stand mechanism with high-tensile strength aluminum legs, Sun Mountain's new E-Z Fit Strap System dual strap, plus 6 generous pockets.
For over 20 years, Sun Mountain has been designing and manufacturing functional, high-quality, lightweight golf bags for the serious golfer. Sun Mountain is responsible for many industry firsts, including being the first to use backpacking technology to produce a lightweight nylon golf bag, and being the first to develop a stand bag with integral legs.
In addition to golf bags, Sun Mountain Performance Outerwear is dedicated to finding the most innovative fabrics, the latest weaving processes, and the best designs to manufacture a line of performance outerwear that includes rainsuits, windshirts, microfiber and fleece garments.
July 30, 2001