This Week at TravelGolf.com: April 6, 2004
Accompanied by the headline "Hell Freezes Over," Sports Illustrated last week predicted the Chicago Cubs will win the World Series. Inspired by the magazine's bravado, I've decided this is the year Phil Mickelson is going to win his first major.
In fact, my guess is that Mickelson will break through at this week's Masters. In last week's online chat, managing editor Shane Sharp offered his thoughts. "Phil has a great shot," said Sharp, who picks Stuart Appleby to win. "If I was a betting man, which I am, I'd say Phil is among the 3-4 favorites. He really hasn't played a bad round of golf this season." No matter that our favorite lefty (with apologies to Mike Weir) is carrying an 0-for-46 record in majors. Everything about Mickelson seems refreshed this year, and he's eager to erase last season's disappointing performance. Winning at Augusta would certainly do the trick.
Since this is Masters week at TravelGolf.com, we've lined up a series of related stories for the "Rave of the Day," including Derek Duncan's look at the architectural changes at Augusta National. We're also still sifting through our mail after associate editor Dave Berner's controversial column on the PGA of America last month. As always, your comments are welcome on any topic. Enjoy the Masters, and have a great week.
Win a FREE Vacation for 2
From incredible, value-priced accommodations, to first class and deluxe all-inclusive resorts, to some of the world's most elegant, posh hotels, the Riviera Nayarit offers perfect accommodations for every taste and budget!
Ready to Visit the Newest Riviera? Book Now!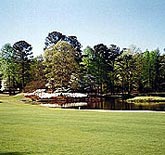 Golfers making the trek to the 2004 Masters will find affordable, under-hyped golf just beyond the shadow of golf's Sistine Chapel. The Aiken/North Augusta area is home to a respectable collection of pay for play tracks that attract loyal followers from as far away as Ohio, Tennessee, Virginia and Canada. A quaint retirement town, Aiken is a little slice of golf heaven in the Southeast.
Full story | On the road in Atlanta
Dates: June 1, 2007 - September 30, 2007
Play 3 of the top golf courses in Palm Springs including PGA West Stadium, PGA West Nicklaus, PGA West Norman, La Quinta Mountain, Trilogy Golf Club and Classic Club. Challenging desert courses together in one great package, starting from $179.

Call Now! 1-800-767-3574
For more information visit >>
A southern tour of the five Georgia state parks that feature golf courses won't provide players with immaculate playing conditions or a spa treatment after their round, but they will scratch a winter golf itch without breaking the bank. Join senior writer Jason Scott as provides a true snapshot of several underrated courses.
Full story | Georgia Golf Courses
Sure, Mike Weir beat Len Mattiace in a playoff on Masters Sunday last year. But do you remember who held the 54-hole lead? That's right, it was journeyman Jeff Maggert, who learned the hard way that dreams die hard. related link: